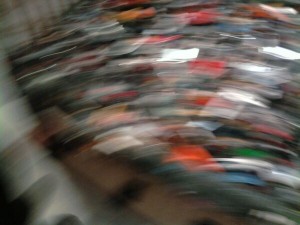 This is the third of four installments summarizing the highlights of a talk given by Carlos Hernandez titled "Let Your Brilliance Shine in Social Media." In part 1 we covered Hernandez's general suggestions and in part 2 we covered LinkedIn. We pick up now with:
Twitter:
1) Don't tell your friends you are looking for a job. Instead, share your brilliance and expertise.
2) Show what you're reading, what you're interested in (for instance, an article from the Wall Street Journal, Bloomberg or the Business Times). Tweet an article, and write something like "This article rocks!".
3) A way of showing what you're interested in is to tweet that you're attending a professional workshop. And here you can also ask "who else is going?"
4) Pay attention to the New York Times Business Section, page 2. Every Sunday a different hiring manager writes about what he/she is looking. Hernandez tweeted one of the quotes of a featured hiring manager and surprisingly, that manager replied to him.
Read tomorrow's post for the rest of what Carlos Hernandez shared about using social media.