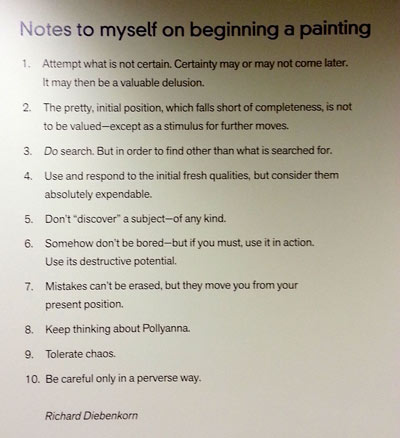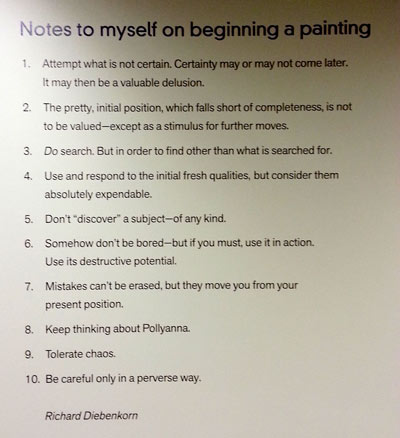 A show of the work produced in his Berkeley Years (1953 to 1966) by Richard Diebenkorn are on display at the DeYoung Museum in San Francisco. (The last day of the show is Sunday, September 29th, 2013).
I've gone three times. As you enter the show you'll find Diebenkorn's "Notes on Beginning a Painting" on the wall.
Going through the show I noticed and liked how you can see the layers of paint underneath. How he doesn't try to hide his "mistakes" and instead they are part of the work.
What ways can you "Be careful only in a perverse way"? (See Item #10).