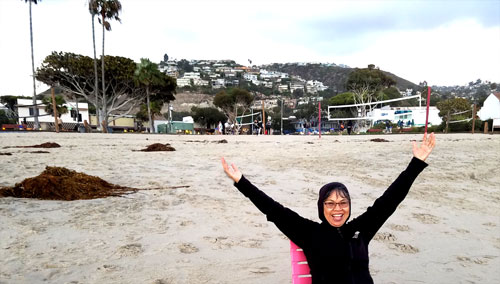 Hello! I'm Mary Gow, the voice of ArtSpirit7. Welcome!
I began this blog in August of 2010 in the spirit of sharing news that might uplift those on the journey of Life.
Granted I'm a voracious learner, this is a space I can share with you what I learn through lectures, courses, workshops, observations and interviews with those I find wise, (yes, I meant "wise," not "wise-cracking"). My goal is to deliver encouragement and inspiration.
Why? Because inspirational art and writing helped me follow my dreams and I'd like to return the favor. My journey began with humble beginnings. I grew up working at my family's business that served Southern soul food.
I've called the San Francisco Bay Area home for over 20 years.
WHERE DID "ARTSPIRIT7" COME FROM?
The term "ArtSpirit" is derived from the book, The Art Spirit, first published in 1923, compiled by Margery Ryerson. The book is a collection of heartfelt notes and lectures of 20th century painter and influential teacher and lecturer, Robert Henri, who taught at the New York Art Students League ("ASL") in the 1920's.
At the ASL I loved soaking up the vibes left from Georgia O'Keeffe, Thomas Hart Benton and Jackson Pollack who had studied there.
"ART SPIRIT" DESCRIBED
"When the artist is alive in any person, whatever her kind of work may be, she becomes an inventive, searching, daring, self-expressing creature. She becomes interesting to other people. She disturbs, upsets, enlightens, and she opens ways for a better understanding. Where those who are not artists are trying to close the book, she opens it, shows there are still more pages possible."
ABOUT THE "7"
I had to put my own signature on "ArtSpirit" by adding the the 7 because I'm the seventh child in my family. It's taken time to recognize just how blessed this position is and appreciate what I learn from my siblings.
IN SUMMARY
My goal is to blog at least once a month.
Get notices of my most recent posts by joining my newsletter email notifications list.
Meanwhile, there is joy in today and every day.
Express the Spirit of your ArtSpirit in every single day!
Do What Makes You Feel Most Alive!
I hope you find practical inspiration here – real Soul Food!
Mary Gow
p.s. If you want to read more about me here's a review of a show of my work that was in the San Francisco Examiner.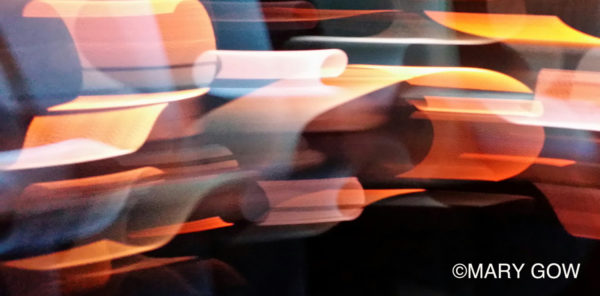 Some testimonials I've gathered along the way.
"Your work is beautiful!"
– Leslie Katz, Arts Editor, San Francisco Examiner
"Stunning work in every medium!"
– Jake Berry
"Refreshing . . . takes us back to what photography is all about."
-Marvin Wax, Graphic Designer, Photographer and Author of Chronicle Books' bestseller, Eichler Homes
"The colors in your abstract work are so vivid and alive–and then the black and white. Just lovely. Haunting. (Even the photographs tend towards the abstract: much tension there between a recognizable "image" and our perception of the "purity" of lines and related spaces. It's as if an other consciousness were pulling at us as we look at the world."
– Jack Foley, Poet/Performer/Writer and Host of KPFA 94.1 FM's "Cover to Cover" 3 PM (Pacific Time) on Wednesdays
"You are definitely inspired and I can feel your emotions just by looking at your art. I particularly fancy
the paintings because I love paint and yours are very expressive. They are exquisite."
– Denise Sils, Artist and Entrepreneur
"It's so lovely to see your paintings and artwork online. Thanks for the lovely card with the reproduction. It's on my desk."
– Frank Clifford, Author/Publisher/Consultant/Astrologer
"Your articles are well written and have your sense of humor and compassion. I enjoyed your postings, especially "3 Discoveries About Intuitive Painting." I just joined an expressive art Meetup group and the instructor mentioned intuitive painting (1st I'd heard of it). Your description has peaked my curiosity – I may take that class after all! So enjoyed seeing your artwork! Cheers!"
– M. E. Wilcox, Photographer and Art Educator
"Read through some of your posts. Particularly enjoyed (as well as learned a lot) from the article about Hatch Show letterpress. Quite an art they are keeping alive."
– Mary Kerr, Documentary Filmmaker focusing on the Beat Era
"Love ArtSpirit7! I can't wait to hang around here more and learn. You are inspiring that art part of myself and I long to get more in touch with that again. I LOVE your art….it is all so full of beauty, color, and meaning. Thanks for creating this site and sharing who you are."
– Annie Kuiper, Web Designer