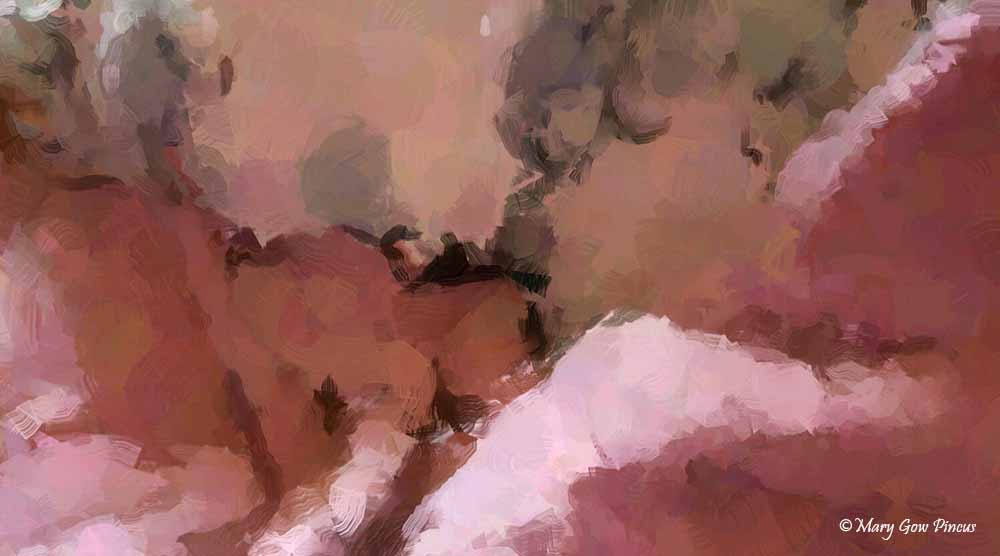 Listening to Mel Robbins' Podcast I find myself working on this post to take action and get it done rather than to think about it too much. Robbins has a 5-4-3-2-1 technique – a way of "just do it" thinking that means get it going. Start counnting, 5-4-3-2-1, and then do it.
I've been working on what to write and how to make this an epic and fantastic blog post.
That put a lot of pressure on my getting something posted here.
Do you ever feel that way?
After being away from my blog for a while I'm back, posting something.
The photo above is one I took from my lap, of my legs crossed. You may be able to see my flannel pjs that have little lamb-looking squiggly lines. There's an intersection with my light purple robe that brings a few folds. I then used the Paper Artist app to get this effect.
For more info on Mel Robbins' Five Second Rule, to check out her book of the same title, click here.
Let go of observing and go ahead and make a baby step forward, even if it's an awkward one.
Little bit forward, make adjustments, rinse and repeat.
There, I've broken the spell. Check back for that epic post : – )
-Mary