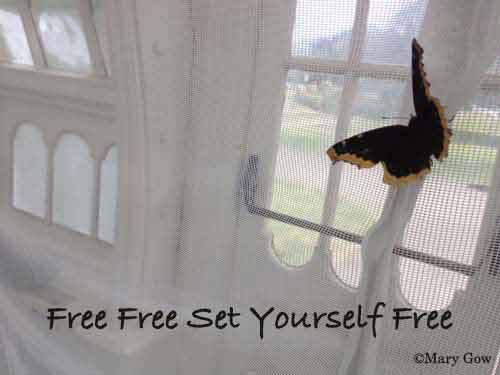 This is the first day after the Your Turn Challenge and I decided to post again without prompting. It feels good to be writing and sharing today.
Here's a photo I took in May of 2013 at the Butterflies and Blooms Show at the Conservatory of Flowers in Golden Gate Park in San Francisco.
My favorite part of the exhibition was a section where you could see caterpillars growing and if you were lucky, you could witness one becoming a butterfly!
I enjoyed the seven day writing challenge I've just completed. Last night I prepared this image to post today… after thinking about whether I was going to keep up the momentum. It's one day at a time. I'll see if I can continue these baby steps.
The butterfly counts not months but moments, and has time enough.  ~Rabindranath Tagore