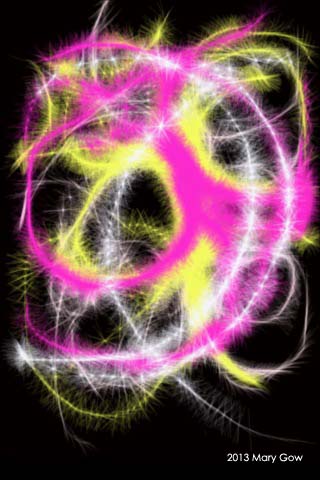 The book I chose to name this blog after is The Art Spirit, which is a collection of lectures and notes of Robert Henri. (And the 7 on the end represents me, I'm number 7).
I'm going to practice a bit of bibliomancy, and open The Art Spirit 22 times and share whatever my eyes land on.
Cheers to this open book method!
1) The living model is never the same. He is only consistent to one mental state during the moment of its duration. He is always changing. The picture takes hours – possibly months – must not follow him. It must remain in the one chosen moment, in the attitude which was the result of the sensation of that moment. (p. 81)
2) If a man has the soul of an artist he needs a mastery of all the means of expression so that he may command them, for with his soul in activity he has much to say. If he refuses to use his brain to find the way to signify the meaningful depth of nature on his flat canvas with his colors, he should also refuse to use his hands and his brushes and his colors, and the canvas itself. (p. 53)
3) A GESTURE that embraces space. Every picture should have one big controlling gesture. Things should all be moving toward the expression of a great idea. (p. 252)
4) The pernicious influence of prize and medal giving in art is so great that it should be stopped. You can give prizes justly for long-distance jumps, because you can measure jumps with a foot-rule. No way has been devised for measuring the value of a work of art. History proves that juries in art have generally been wrong. With few exceptions the greatest artists have been repudiated by the art juries in all countries and at all times. (pgs. 214-215)
5) We are all different; we are to do different things and see different life. Education is a self-product, a matter of asking questions and getting the best answers we can get. (p. 170)
6) In considering lines as a means of drawing, it is well to remember that the line practically does not exist in nature. It is a convention we use. (p. 113)
7) I am not interested in color for color's sake and light for light's sake. I am interested in them as means of expression. The eye should not be led where there is nothing to see. (p. 130)
8) A weak background is a deadly thing. (p. 44)
9) Technique is to me merely a language, and as I see life more and more clearly, growing older, I have but one intention and that is to make my language as clear and simple and sincere as is humanly possible. (p. 147)
10) Art has relations to science, religions and philosophies. The artist must be a student. The value of a school should be in the meeting of students. The art school should be the life-centre of a city. Ideas should radiate from it. (p. 105)
11) There are moments in our lives, there are moments in a day, when we seem to see beyond the usual. Such are the moments of our greatest happiness. Such are the moments of our greatest wisdom. If one could but recall his vision by some sort of sign. It was in this hope that the arts were invented. Sign-posts on the way to what may be. Sign-posts toward greater knowledge. (p. 13)
12) If you want to be a historical painter, let your history be of your own time, of what you can get to know personally — of manners and customs within your own experience (p. 218)
13) If in your drawings you habitually disregard proportions you become accustomed to the sight of distortion and lose critical ability. A person living in squalor eventually gets used to it. (p. 89)
14) Do whatever you do intensely. The artist is the man who leaves the crowd and goes pioneering. With him there is an idea which is his life. (pgs. 262-263)
15) The signature on a picture should be modest, should be readable and simple and should enter into, not interrupt, the composition. (p 263)
16) People say, "It is only a sketch." It takes the genius of a real artist to make a good sketch – to express the most important things in life – the fairness of a face – to represent air and light and to do it all with such simple shorthand means. One must have wit to make a sketch. Pictures that have had months of labor expended on them may be more incomplete than a sketch. (p. 96)
17) A great artist is one who says as nearly what he means as his powers of invention allow. An ordinary artist often uses eloquent phrases, phrases of established authority, and if he is skillful it is surprising to see how he can nearly make them fit his ideas – or how he can make the ideas give way to the phrase. But such an artist is not having a good time. A snake without a skin might make a fair job of crawling into another snake's shedding, but I guess no snake would be fool enough to bother with it. (p. 89)
18) The great revolution in the world which is to equalize opportunity, bring peace and freedom, must be a spiritual revolution. A new will must come. This will is a very personal thing in each one. (p. 199)
19) Strokes carry a message whether you will it or not. The stroke is just like the artist at the time he makes it. All the certainties, all the uncertainties, all the bigness of his spirit and all the littlenesses are in it. (p. 71)
20) The only sensible way to regard the art life is that it is a privilege you are willing to pay for. (p. 228)
21) I refer you again to Rembrandt's drawings. In them Rembrandt seems to have drawn states of being. He expressed with the flow of movement through forms which are in response to states of being. Hence the intimate life of his work. (p. 51)
22) TO BE an artist is to construct, and to whatever degree one shows the genius for construction in work of any sort, he is that much an artist. The artist life is therefore the desirable life, and it is possible to all.
Bibliomancy is like shuffling a card deck and pulling a card.
Have you ever picked up a book and randomly opening it, and finding a message that was just what you needed that moment?
Posted in
Books
Comments Off

on 22 Notes from The Art Spirit