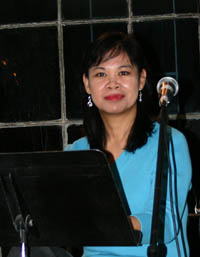 Hello! I'm Mary Gow, the voice behind ArtSpirit7. Welcome!
At ArtSpirit7 I like to share bits of useful food for your soul, in both my writing and images I create.
The term "ArtSpirit" is derived from the book, The Art Spirit, first published in 1923, compiled by Margery Ryerson. The book is a collection of heartfelt notes and lectures of 20th century painter and influential teacher and lecturer, Robert Henri, who taught at the New York Art Students League.
I wasn't alive when Henri taught, but I find his words inspiring. I attended the Art Students League of New York back when I also studied at the School of Visual Arts. At the ASL I loved soaking up the vibe of the space that where Georgia O'Keeffe, Thomas Hart Benton and Jackson Pollack had studied.
I believe an "Art Spirit" is not a term for visual artists alone, Henri describes it best:
"When the artist is alive in any person, whatever her kind of work may be, she becomes an inventive, searching, daring, self-expressing creature. She becomes interesting to other people. She disturbs, upsets, enlightens, and she opens ways for a better understanding. Where those who are not artists are trying to close the book, she opens it, shows there are still more pages possible."
Henri summarized an aliveness I feel when I'm engaged in creating – from writing, drawing, painting, taking photographs or making monotype prints. . . and even drumming on my djembe or biking (I don't drum and bike at the same time :-)). I'm enthralled with life and sprinkled through this blog are personal discoveries. When I'm learning at various lectures, workshops, and classes, I will often share tips from them in hopes it can help you live a little bit better life.
I believe an Art Spirit resides in each of us. Whether it comes alive depends on HOW we choose to go about what we do. Some days I am aligning with my artist self; other days I struggle to.
I hope you find a bit of practical inspiration here – some real Soul Food!
Cheers to Doing What Makes Your Feel Alive,
Mary Gow
p.s. You'll find a review of my art in the San Francisco Examiner.
You can find more of my art at MaryGow.com. Prints of selected pieces available print-on-demand here.
Feedback About My Art
"Your work is beautiful!"
– Leslie Katz, Arts Editor, San Francisco Examiner
"Stunning work in every medium!"
– Jake Berry
"Refreshing . . . takes us back to what photography is all about."
-Marvin Wax, Graphic Designer, Photographer and Author of Chronicle Books' bestseller, Eichler Homes
"The colors in your abstract work are so vivid and alive–and then the black and white. Just lovely. Haunting. (Even the photographs tend towards the abstract: much tension there between a recognizable "image" and our perception of the "purity" of lines and related spaces. It's as if an other consciousness were pulling at us as we look at the world."
– Jack Foley, Poet/Performer/Writer and Host of KPFA 94.1 FM's "Cover to Cover" 3 PM (Pacific Time) on Wednesdays
Feedback About ArtSpirit7
"Your articles are well written and have your sense of humor and compassion. I enjoyed your postings, especially "3 Discoveries About Intuitive Painting." I just joined an expressive art Meetup group and the instructor mentioned intuitive painting (1st I'd heard of it). Your description has peaked my curiosity – I may take that class after all! So enjoyed seeing your artwork! Cheers!"
– M. E. Wilcox, Photographer and Art Instructor
"Read through some of your posts. Particularly enjoyed (as well as learned a lot) from the article about Hatch Show letterpress. Quite an art they are keeping alive."
– Mary Kerr, Documentary Filmmaker focusing on the Beat Era
"Love ArtSpirit7! I can't wait to hang around here more and learn. You are inspiring that art part of myself and I long to get more in touch with that again. I LOVE your art….it is all so full of beauty, color, and meaning. Thanks for creating this site and sharing who you are."
– Annie Kuiper, Web Designer
---
DISCLAIMER
The opinions expressed here are of Mary Gow unless written by a guest blogger, in which case, those views are of that blog contributor.
This blog started in 2010, so some of the older posts may no longer contain accurate information, nor represent the contributor's opinion today.
Your contact information is safe and will never be shared when you comment on this blog or use the contact form. Basically, we reserve the right to add you to our email list, if one is ever created. We will never sell your information and we will always allow you to opt-out of future emails.
This blog is always in transition. Content, sources, information and links change over time, so some links may become obsolete. Due to changes in circumstances, events, the accuracy and validity of some content may no longer apply. Due to the uncontrollable change in URLs and domains, we cannot guarantee all links will take you to the sites intended.
All graphic images, photographs, videos and artwork are protected by copyright, all rights reserved. Some images are available for purchase at Imagekind. Unlawful appropriation or unauthorized use is prohibited.
The content of this blog is the opinion of the blogger, not intended to malign any religion, ethnic group, club, organization, company, or individual, or entity. This blog states the personal views and opinions of the contributors.
If a link to a product on this site leads to a purchase, a small commission may be paid to Mary Gow, which in turn contributes to the continuation of this site.
ArtSpirit7.com is not responsible, nor will be held liable, for anything anyone says on this site, in the blog comments, nor be held liable if the commenter breaks the laws in the USA or their country of origin through their comments' content, implication, and intent.
The intention of ArtSpirit7 is to do no harm. What is written is not to be taken as fact nor absolute. If advice, tips, techniques, and recommendations, are taken and reader is injured, ArtSpirit7.com and contributor is held harmless and not responsible.
ArtSpirit7.com is not responsible for the translation or interpretation of content and is held harmless from prosecution for improper grammar and punctuation.
ArtSpirit7.com is not responsible for defamatory statements bound to government, religious, or other laws from the reader's country of origin.